[WOLFANA DIRTY BOOTLEG]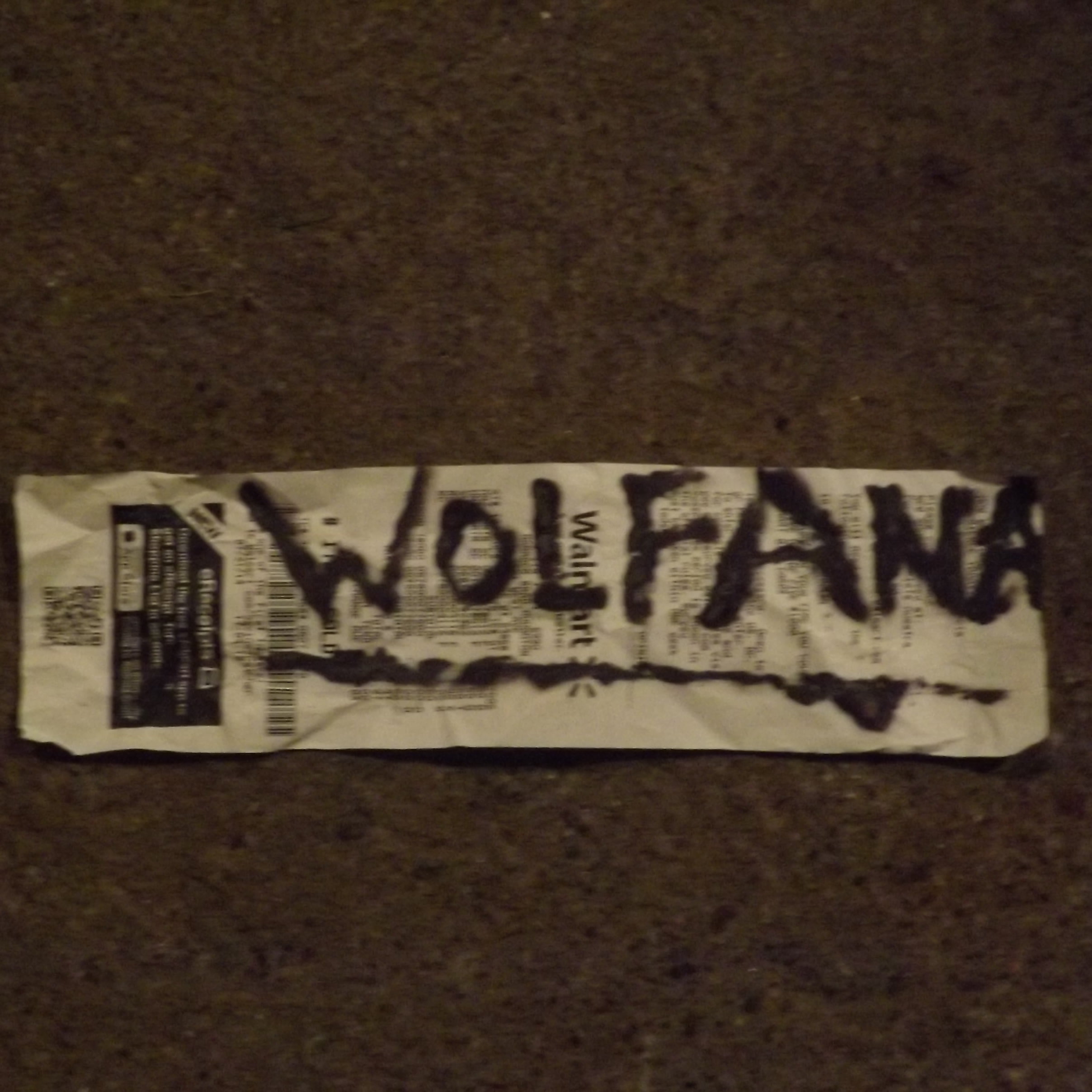 Released: July 23, 2014
Original Bandcamp description:
This is easily one of my proudest moments as a musician and easily one of the best memories I'll ever have. This album is my first time using a mic to make some custom samples to give my beats some true personality. Every track is entirely unique with it's own sound, truly capturing a whole spectrum of groove mastery.

However, this album is not solely my own creation, I could not have done this without the help of all the friends who made this album so special to work on in the first place. So I just wanna take a moment to give a special thanks to all the people who were a part of this project. I wouldn't have it any other way and I'm really happy with how it turned out. Be sure to show this to your kids when you guys get really old n shit.

But none of you random internet people probably give a shit about that so I'll just shut up and let you guys jam out to these dope beats now.
Update August 8th, 2020: Disclaimer, this album has some white boys saying the word nigga (not excessively, but still worth addressing). It's not a good look. This isn't an apology looking for forgiveness, but an acknowledgement that my own ignorance feels a bit embarassing to look back at in this album.
In the year 2020, it's important to understand black people's experience. The word nigga can only be understood as a way of saying "brother" or "friend" from bonding over the trauma of being the historical descendents of slaves and living under continued oppression from it. We stand on a racial power hierarchy that makes it naive of us at best to think we're saying the same thing, and insulting at worst.
I'm sure there are black people who don't care much if white people say it. Afterall, it's not the word itself, but the raw violent hate it was born out of that makes it offensive. But we were influenced by hip-hop and it was easy to miss the context behind the word. So I wanted to make sure it was said for people who may be listening back on this who also missed the context that I did growing up.
Update September 7th, 2021: In summer of 2021, Dylan Hancock, a huge part of why the Bootleg happened at all, was shot by the police in his own home. He became paralyzed from the shoulders down but survived. It's truly a tragic addition to the abysmal statistics of police violence plaguing this world. If you would like to help he has a GoFundMe to cover costs associated with it. Please consider donating if it's still active when you're reading this.
Links
Songs
This music is licensed under the Creative Commons 4.0.
Descriptions
They're Makin' Music
"Oh, yeah, we were makin'... some raps" lol. Genuinely recorded conversation that just happened cause we had the microphone going in the garage. It basically captures the feel of what recording these was like, just chillin' with the mic out and people would say things that I turned into bangers.
Get Up, Get Dressed (Feat. The Hancocks)
Just some smooth vibes to start the day out, you know? Yes, lawn mower bob is a real person by the way. Everyone on the album is lol.
Finga Poppin (Feat. Fingazzz)
My boy fingazzz spit some wholesome, down to earth raps. Warning: the bass gets really loud at points. Also, let me hear that gong!!!
Tokin on the Hoooookah
Pretty much what it says on the tin. Just recorded a moment that worked pretty well as an interlude after the fact.
[WOLFANA DIRTY BOOTLEG]
Some smooth vibe dance beats to get dirty too. Sampled Mulatu Astatske - Yekermo Sew.
Keep Ya Socks On (Feat. The Wolfana Orgy Crew)
Ahh yes, the banger that put wolfana on the map! I'll just let it speak for itself lol. Y'all know what's up.
Listen to the Song We're Makin'
Fuckin' steve!
Why Can't We Get High? (Feat. Team Bundy)
This is the banger that started the dirty bootleg. Some songs were started before it technically, but this is what brought it together as an actual idea. Sampled the classic song War - Why Can't We Be Friends?.
Da Fuq Was That?
Da fuq was that!!??
Dance Party, Downstairs! (Feat. Tommy T)
Took some Go Pro footage that had some classic quotes and turned it into a banger. Sampled the Pokemon Theme Song to make it believe it or not!
$3 A Pill (Feat. Late Night Friends)
Recorded one of those phone dating service lines that you only see ads for in the rural midwest late at night when the kids you don't have are already in bed ;).
Leave Me Alone (Interlude)
Got a USB turntable as a gift from a friend and one of the first things I recorded from it was a Sesame Street track he had on hand as well as some jazzy stuff.
When She Walks
Sampled the classic Astrud Gilberto & Stan Getz - The Girl From Ipanema that used to play in elevators across the world! Made it a bit more upbeatish.
YOU SEEWOJIFEIWJFOWEj
idklol you tell me.
Goin' Hard (Feat. KB)
Had a homie do an acapella rap in some youtube videos so I put music behind them and chopped them up.
KB Does Suck Big Balls (Feat. Sam Brown)
Well, Sam Brown got stranded one night when we were chillin cause he passed out and wouldn't wake up to go home with his ride. KB had shit to do, ya know? It was a literal rude awakening lol.
WORKING AAAT WALMART (Feat. J-Daddy Flex)
J-Daddy Flex spit some lines for Why Can't We Get High, but they were so good I needed to put them into their own banger!
Fresh Orange Juice
A smooth ass outro to tie it all together on your way out of wolfana.
I Get a CD
And you get a CD, and YOU get a CD!
T-T-TRIPLE DIGITS NIGGUH (Feat. J-Daddy Flex)
The encore because you know you want more. OK well even if you didn't hear it is anyway. Not sure what the triple digits are, but hey we got there!